Post by parrothead on Feb 22, 2011 4:44:11 GMT -5
When I first played the very first Zelda title, I was at one of my babysitter's playing one of their son's NES consoles. Back then, I couldn't understand the point of it, so I quit playing it. Several years later, whe I kept hearing about Zelda DX and Ocarina of Time, I decided to add them to my Christmas list, and I was able to understand the series more. Before that Christmas, when I saw one of the commercials for Final Fantasy VII, I was like "Oh no, Nintendo is doomed.", but later, when I went to a store called "Software etc.", I saw a short clip of the scene from Ocarina of Time where Link and Epona jumped outside of Lon Lon Ranch, while Epona "nayed". I was like "Go get 'em, Nintendo!"
How many of these 25 things about the Zelda franchise do you know about? I only knew 17 of them:
www.1up.com/news/25-things-you-did-not-know-about-zelda?pager.offset=4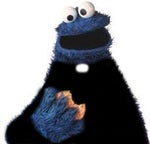 Why yes, I do want to punch the dragon.
That being said, he's spot on with the Hydlide comparison. They really are quite superficial similar- enough to make me think its intentional.
Well, I mean the bird's eye viewed kind of adventure games, not generally adventure games.
What dragon? Gleeok? That was a tough one, especially with four heads.
Even Virtual Hydlide, the first 3D game in the Hydlide series predates Ocarina of Time.