Post by Da Robot on Jul 14, 2016 7:46:24 GMT -5
FROM STRAIGHT OUT OF NOWHERE!
NOT A JOKE!
www.nintendo.co.uk/Misc-/Nintendo-Classic-Mini/Nintendo-Classic-Mini-Nintendo-Entertainment-System-1124287.html?utm_medium=social&utm_source=twitter&utm_campaign=nintendoclassicmini&utm_content=announcement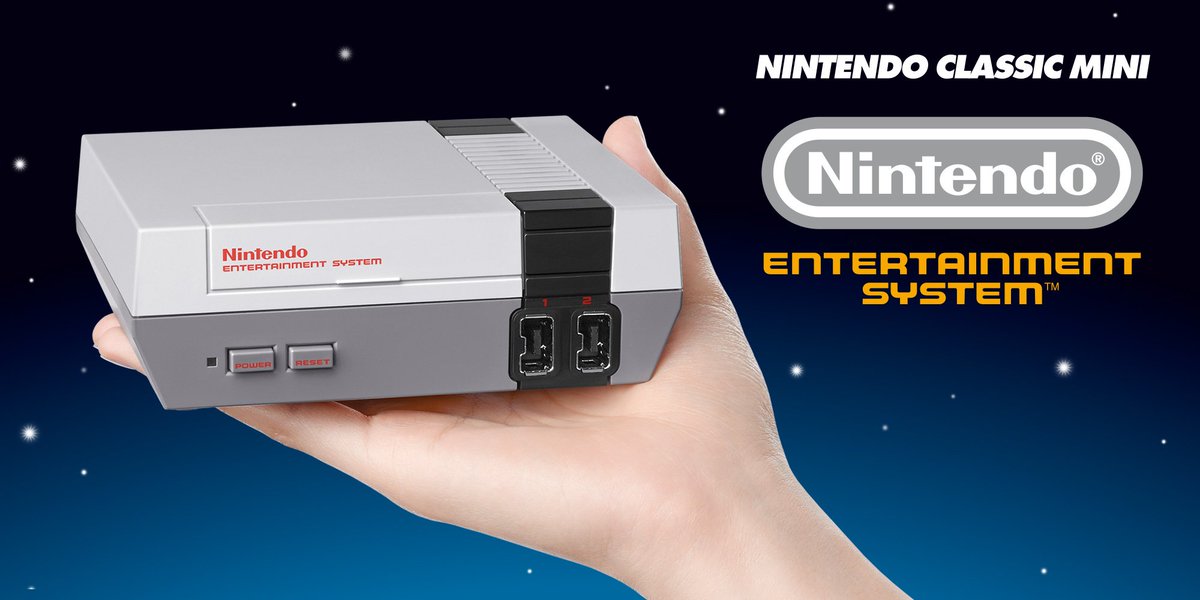 A official Nintendo product, that resembles a classic NES system but smaller and contains 30 built in games
but cannot play NES cartridges.
Copy/pasta from NOE.
The Nintendo Classic Mini: Nintendo Entertainment System comes packaged with an HDMI cable, a USB cable for powering the system*, and one Nintendo Classic Mini: NES Controller. And whether it's rediscovering an old favourite or experiencing the joy of NES for the first time, the fantastic collection of NES classics included with each and every system should have something for all players.
30 games included that are a mix of 1st party and 3rd party.
None of them are Urban Champion.
Balloon Fight
BUBBLE BOBBLE
Castlevania
Castlevania II: Simon's Quest
Donkey Kong
Donkey Kong Jr.
DOUBLE DRAGON II: THE REVENGE
Dr. Mario
Excitebike
FINAL FANTASY
Galaga
GHOSTS 'N GOBLINS
GRADIUS
Ice Climber
Kid Icarus
Kirby's Adventure
Mario Bros.
MEGA MAN 2
Metroid
NINJA GAIDEN
PAC-MAN
Punch-Out!! Featuring Mr. Dream
StarTropics
SUPER C
Super Mario Bros.
Super Mario Bros. 2
Super Mario Bros. 3
TECMO BOWL
The Legend of Zelda
Zelda II: The Adventure of Link
Look here's another source to prove how legit it is.