Post by nocturnal YL on Jan 11, 2015 14:04:29 GMT -5
This is in reply to
this post
. I guess I could take this chance to talk about the concept of Nintendo game ownership; although at the same time, I don't think NinDB members have confusion on this, unlike some other discussion boards.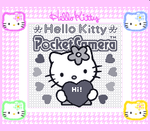 (Stuff regarding Chalien's staff credits)
Nintendo made SD Gundam
too. I wouldn't call that one a Nintendo game.
I think Chalien's case is more or less like that. The series itself seems to be
Creature's own
with them doing most of the promotional work while Nintendo published the GBA and DSiWare games.
As for the original, Nintendo provided a level of support to the game's development, but they didn't publish it. Although I do think that this is a somewhat special case (it's probably more efficient to just ask Nintendo to do it), as the way Creatures put it seems to be that they published this game just to show that they have the ability to. For some reason, I think this is aimed at GAME FREAK, fellow owner of Pokémon who do publish games on their own (especially more recently).
On that note, for Nintendo-published games between 2001 and 2010, it's actually pretty easy to see who owns what in the staff credits. Two quick examples:
Mario Golf series, Mario Tennis series, Golden Sun 1 and 2:
Copyrights of Game, Scenario and Program reserved by NINTENDO and CAMELOT.
Copyrights of Characters and Music reserved by NINTENDO.
(might be paraphrased, as I do not remember the exact wording)
Later games would omit mentioning characters. This one is from Golden Sun: Dark Dawn:
All rights, incuding the copyrights of Game, Scenario, Music and Program, reserved by NINTENDO and CAMELOT.
That has ended in 2011, though. Games from that point mentioned not copyright, but authorship, leaving the copyright notice to be the same as what you see in the title screen.
Mario Party 9:
Nintendo and NDCUBE are the authors of this software for the purpose of copyright. All rights reserved.
©2012 Nintendo
One should note this this notice does not always cover everything, however, and oftentimes it requires some detective work and reading the entire staff credits. Super Smash Bros. for Nintendo 3DS/Wii U and Kirby Air Ride came to mind, as these games contain smaller parts owned by parties not mentioned in the basic copyright text.