Post by Shadrio on Jan 24, 2010 15:08:35 GMT -5
*Bump* Well, I needed to revive this potential topic you guys never really exploited...
I've noticed you guys would have liked a lot of music to be in Brawl (those videos are on Youtube and I remember seeing a lot when they weren't private videos). You guys do know that it IS possible to hack your music into the Game? (This process replaces a current song, though, and is of course not permanent, like Texture swaps).
I've already learned how to do this myself and I'm currently making JN and myself some songs (to put songs in Brawl they must be in .brstm format) and organizing him a list of songs and character textures (Most from
here
and a few from
here
), all will be put into a .zip and sent ready to just be placed into a SD card. His version will just have a set of texture and song swaps while mine will have another set of songs and textures and Balanced Brawl (yes, I saw how you guys thrashed that thing in another thread, but hey, at least Capt. Falcon is now sexy to use).
There is also Stage texture hacks and even replacement of stages for SSE stages, but I don't know much about the latter one. But anyway, here is an example of a Stage Hack: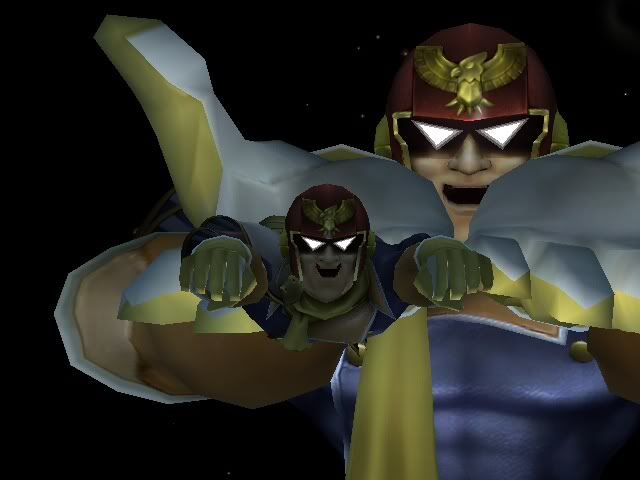 (Ok, so it doesn't show the stage all that well, so just so you know, the open hands are the Stage)
Here's a Youtube video demonstrating it:
www.youtube.com/watch?v=JBWiDSgvqug
But I bet you guys knew much about this stuff, I'm just saying that you guys CAN put songs into Brawl if you want, it isn't complicated at all, and if you do know how to convert songs (because you are just finding out about this or because you are just lazy/have other stuff to do) then ask here, where I still ask for help:
www.smashboards.com/showthread.php?t=245176
(The main reason I'm mentioning this is, though, is that the history of this thread has been mainly:
"Omigosh! Look it this awesome and sexy character texture!"
"Wow, it sure is awesome..."
"Omigosh! Another awesome texture!"
"It sure is...

"
No offense intended.)
Well, I'm off... *Smashes Zero Link using Sigma Ganondorf on Battlefield with Departure (Megaman Zero 2's intro stage song)*