Post by Evie ❤✿ on Mar 23, 2018 12:59:49 GMT -5
In this thread we can talk about those occasional Nintendo trademarks you see for any non-existing game or work, any non-finalized name, or references to games that do not exist.
I decided to change the title to include cancelled games as well because there can be some overlap.
Which ones can you think of?
Pokémon series:
About four years ago I did some research into such trademarks for the Pokémon games (
and posted about it on another forum
) and this is what I got:
Trademarks:
Confirmed (may now be available at
www.j-platpat.inpit.go.jp/web/all/top/BTmTopPage):
2002-63587 ポケットモンスター\トパーズ [Pokémon Topaz]
2002-63591 ポケットモンスター\ホワイトゴールド [Pokémon White Gold]
2002-63588 ポケットモンスター\トルマリン [Pokémon Tourmaline]
2002-63590 ポケットモンスター\ムーンストーン [Pokémon Moonstone]
2008-93270 ポケットモンスター茶 [Pokemon Brown] (notably Pokémon Brown is a popular ROM hack)
2008-93272 ポケットモンスター灰 [Pokemon Gray]
2008-93273 ポケットモンスター朱 [Pokemon Scarlet]
2008-93274 ポケットモンスター紫 [Pokemon Purple]
2008-93275 ポケットモンスター紅 [Pokemon Crimson]
2008-93276 ポケットモンスター緋 [Pokemon Scarlet]
Other reports:
*
Delta Emerald
*Pokémon Aqua Blue
*Pokémon Amethyst
May not be trademarks
Pokémon WaterBlue (thanks SatoMew for this information!):
According to Junicha Masuda WaterBlue was an original consideration for the game Pokémon LeafGreen, however LeafGreen was chosen for a number of reasons which Masuda stated in a 2004
Game Freak blog article
.
Masuda said:
Pokemon "FireRed" and "LeafGreen" will go on sale
on September 9th in North America.
Those of you who thought "Green??" are right on the money!
In North America, we released "Aka (red)" and "Midori (green)"
as "Red" and "Blue."ツ? The Japanese version is called
"Midori" and the North American version is called "Blue."
Both are the same game. But we had to use "Blue" in
North America for a reason.
If we follow the naming scheme of the original series,
the new games should be "FireRed" and "WaterBlue,"
but I wanted to use "Green" for the following reasons.
- A leaf is a symbol of peace
- Fire and water are opposing concepts so it seems like a conflict
- on the jacket we wanted to have a colorful drawing of Bulbasaur
- A leaf may not be immediately familiar to Japanese kids but
for kids overseas it is an easy concept to grasp
- in this world of conflicts we wanted to give a name
that is suggestive of a peaceful world
As a result we decided for the name "LeafGreen"
all over the world.
I'm very glad.
It's not easy to come up with a title
that is used in all countries.
But it's a really interesting process
because in order to persuade other people
I need to explain for myself
why I want to do it?
(During this process I discover why I'm so particular about it!)
Here's a tip…
We take so much time and effort
when we try to choose titles for our games,
because it involves trademark issues among other things.
But, this time both "FireRed" and "LeafGreen" have been
developed with a focus for 'simplicity'
so when we had to decide on the titles
we thought about what types of games they are.
Therefore, it didn't take as much time as it used to.
This too was a gladly glad.
See ya.
Pokémon Moss: This is an odd one that was only recently discovered and may be a developer's joke.
First off a little background information. In Japan only, Pokémon Crystal (as well as Mobile Golf, the Japanese version of Mario Kart Super Circuit, Napoleon and various third party titles for both the Game Boy and Game Boy Advance) could connect to an online service known as Mobile System GB using a cable that would connect to a mobile phone known as the Mobile GB Adapter. Some of these services came at a small fee, and Japanese Crystal even had its own predecessor to the well-known GTS (online trade system where you offer Pokémon for trade for species of other Pokémon) known as the
PokéCom Trade Center
.
Unfortunately the service was not that successful and it was announced it would be discontinued soon as early as December 14, 2002 less than a year after the service was launched in January 2001 and has since fallen into obscurity.
There were two pack-in boxes for the Mobile GB Adapter. One of them came with a title known as the Mobile Trainer, and another with Mobile Golf (likely with Mobile Trainer as well).
The purpose of Mobile Trainer was to act as a title that would inform users about the service, and you could register your phone details, and it also acted as a mail service (though there were also third party titles for that purpose namely Star Communicator and Mail de Cute, possibly more) as well as a news service. There are also hidden Pokémon graphics in the game but it's not known what they were for.
Háčky decided to data-mine this game and found some developer messages,
now available on The Cutting Room Floor
, and Pokémon Moss is mentioned there.

ついにポケモンのさいしんさくがとうじょうするぞ!
「ポケットモンスター苔」くわしくはにんてんどうのホームページへGO!
メールマガジンGB
GAMER's Life
grave01@natird.ad.jp

According to the article:

At last, the new Pokémon are gonna be introduced!
For more on "Pokémon Moss", go to Nintendo's home page!
e-Mail Magazine GB
GAMER's Life
grave01@natird.ad.jp

Pokémon AGB:
This may be an early name for Pokémon Ruby and Sapphire (likely a placeholder name), according to the following unused text:

This is sample message 1.
Welcome to the world of POKéMON AGB!
We hope you enjoy this!

This is sample message 2.
Welcome to the world of POKéMON AGB!
We hope you enjoy this!

This is sample message 3.
Welcome to the world of POKéMON AGB!
We hope you enjoy this!

AGB is the serial designation for the Game Boy Advance.
Pokémon X:
"Pokémon X" (not to be confused with the 3DS title Pokémon X, one of the games in the pair Pokémon X and Y) was discussed as a game with mobile phone support and a scheduled release of April 2000 (Pokémon Crystal was not released until December 2000). Additionally if I remember correctly an archived official Nintendo page mentions this game. Somebody (I won't mention them in case they don't want to) did research into this and they were not convinced this was Crystal (I unfortunately can't remember what the reasoning was even though one could argue at a glance this game likely was Crystal) and (if I remember rightly) wondered whether a Game Boy Advance Pokémon Mobile System GB game was planned.
Metroid series:
Metroid Dread:
A Metroid game intended to be released for Nintendo DS from an official internal software list.
New IP:
Flower-Blooming Competition (Hanasagi Gaassen):
I don't know if any information about it is known other than the name (if it existed).
H
orse-Racing Creation Derby (馬穴大作戦, Baketsu Daisakusen):
A horse-racing simulation game. Supported the Mobile System GB.
Jack and Beans:
Pokémon Snap was originally a different game where you still took photos, however Pokémon were not involved.
According to Kotaku
:

"Originally, Pokémon Snap for the Nintendo 64 system wasn't a Pokémon game," recalls Nintendo president Satoru Iwata, "but rather a normal game in which you took photos, but the motivation for playing the game wasn't clear." […] Game designer Masanobu Yamamoto was working on Pokémon Snap, and he initially had a negative reaction to the addition of Pokémon, because the characters replaced what he was working on. "That time, adopting the Pokémon world clarified what we should do and the direction we should head," Yamamoto adds, "and I came to like Pokémon, so I felt like that had saved us."

In the intro of Pokémon Snap, there is also text which says "Jack and Beans"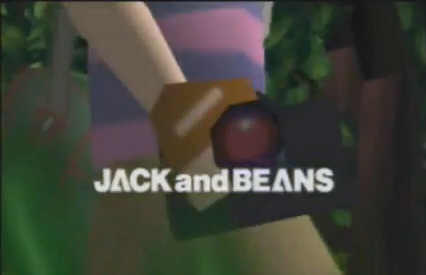 Accessories:
Wii Vitality Sensor: This was intended to help you relax and tell you your heart rate. However since it was announced at E3 it could be argued to be more of a cancelled project than just a concept.