Post by The Qu on Mar 17, 2019 23:44:28 GMT -5
Wonderful 101 has a buttload of cameos. I'm doing my best to document them. Due to the nature of some of the cameos being inter-Platnium, there are some i'm including that are Bayonetta based due to her weird status as a pseudo-Nintendo character these days. I've still got a few more to capture, but this is the bulk of them.
Unite Hand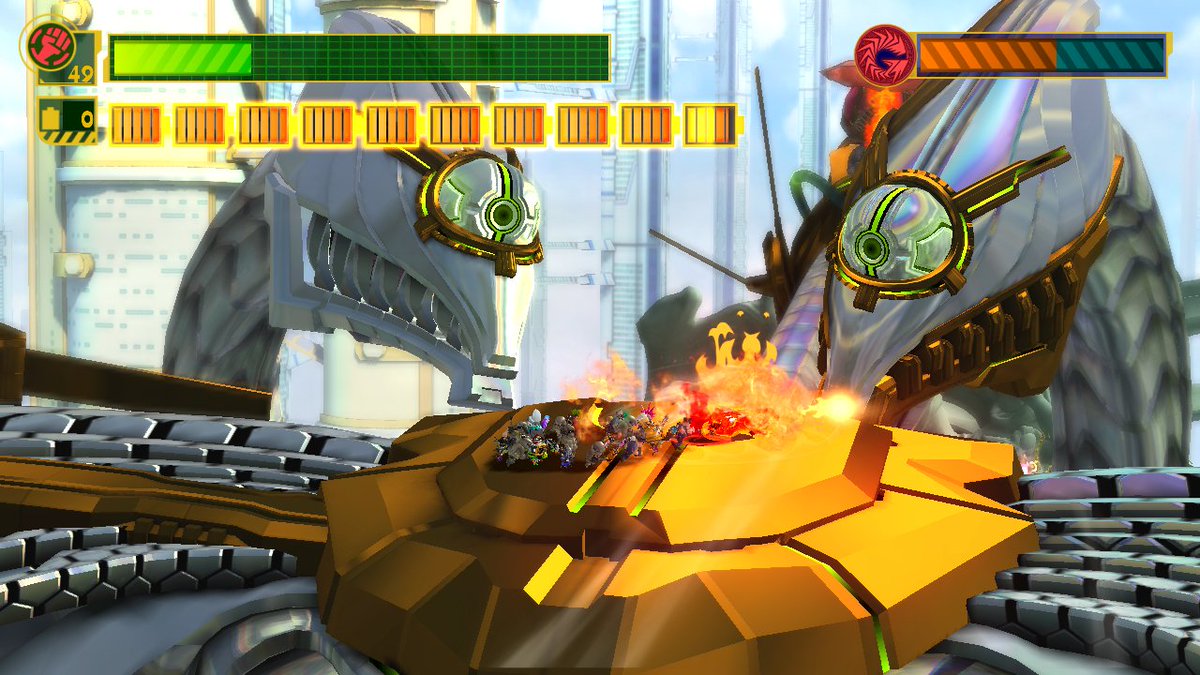 Wonder-Red's Unite Hand can act like Mario's Fire Flower if you punch fire. It even makes a similar sound effect when you throw fireballs with it.
Unite Gun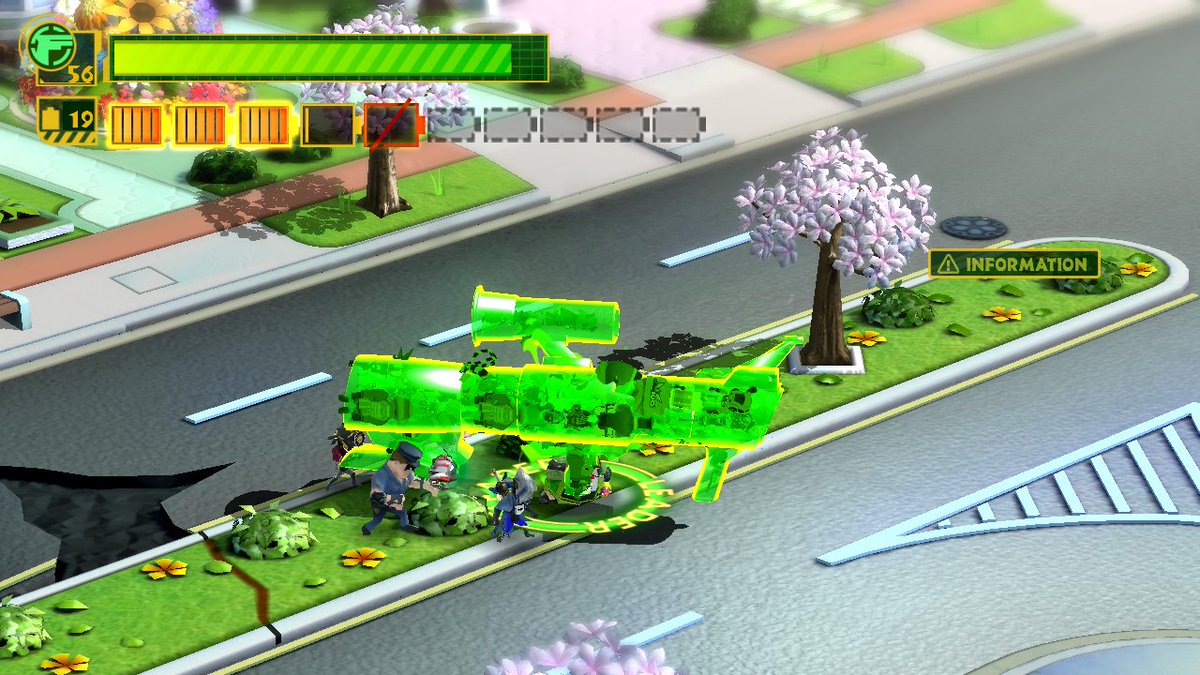 Stage 2 of Wonder-Green's Unite Gun resembles the Super Scope.
Wonder-Black's DS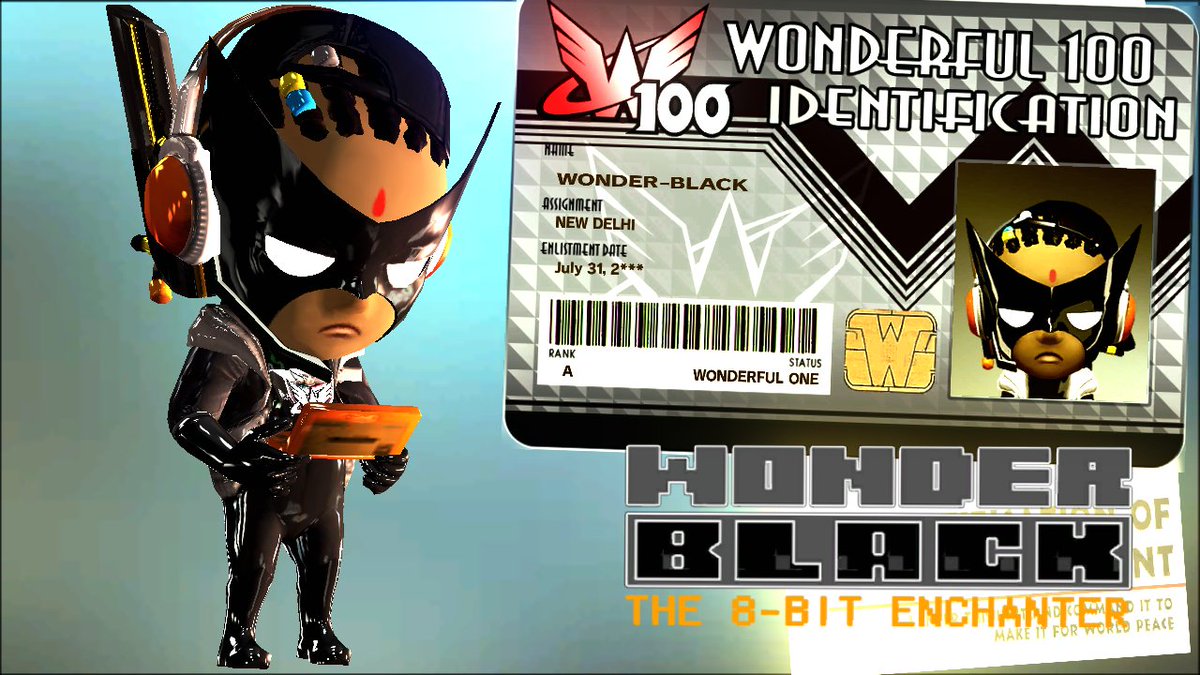 Wonder-Black is often seen playing a DS with a Game & Watch skin; in particular, it's the Donkey Kong Game & Watch.
Unite cartridges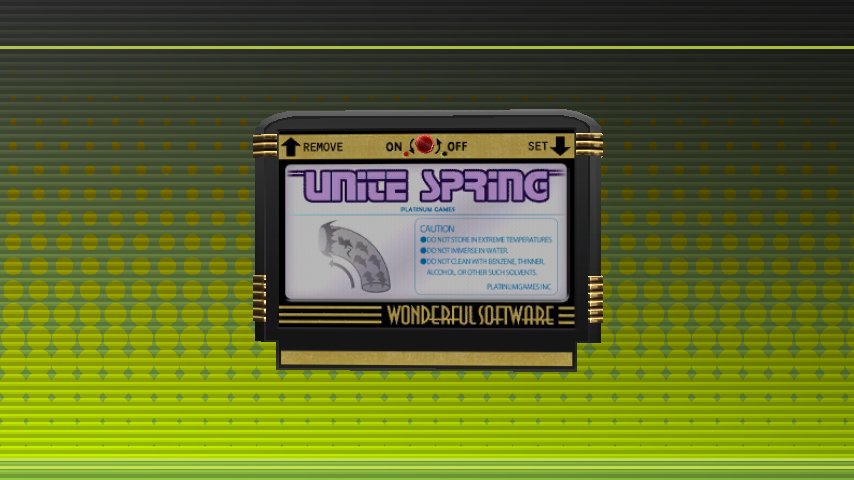 The cartridges you buy to get new Unite moves look like Famicom carts. It's not a perfect resemblance, but it looks pretty close IMO.
Wonder-Professor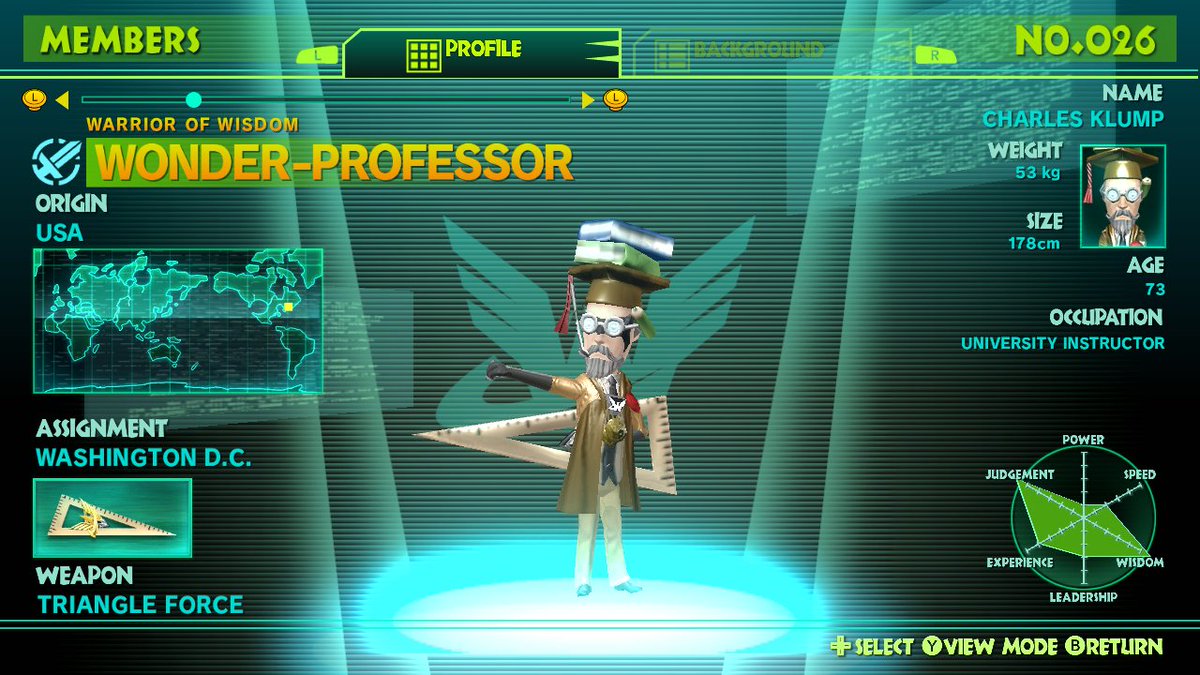 Wonder-Professor's weapon is listed as Triangle-Force, an obvious Triforce joke. His title- Warrior of Wisdom- may be another layer, referring to the Triforce of Wisdom.
Wonder-Gamer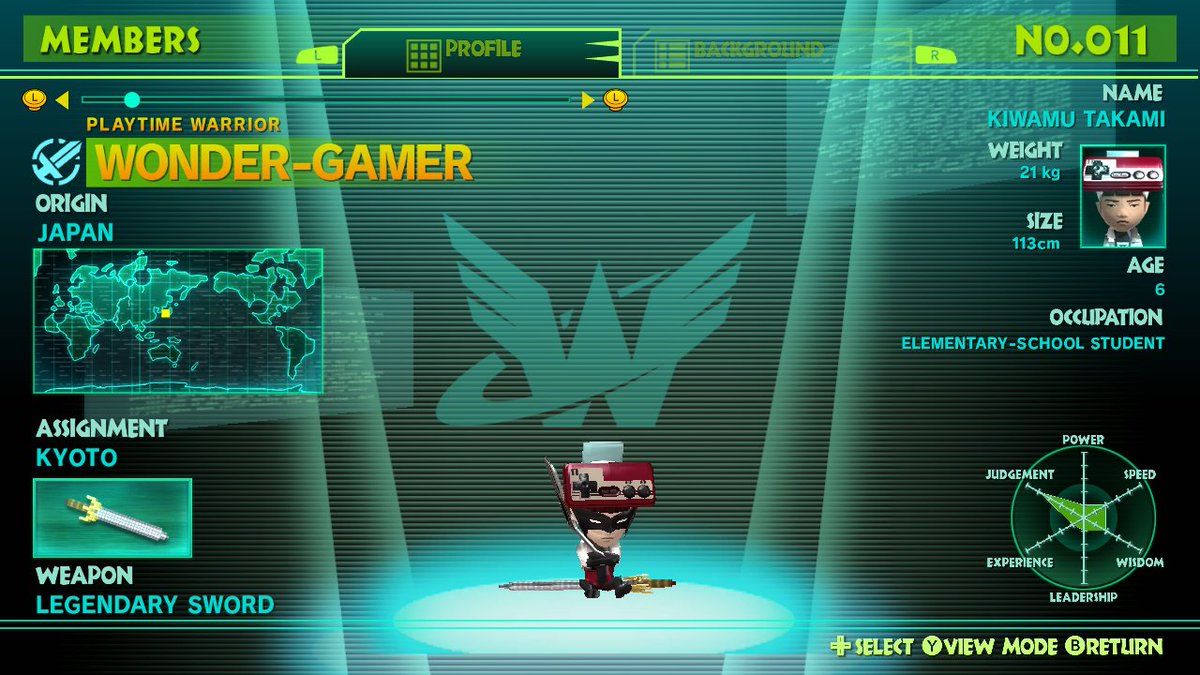 Wonder-Gamer just flat out wears a Famicom controller on his head. His assignment is listed as Kyoto, location of Nintendo's headquarters.
Wonder-Dancer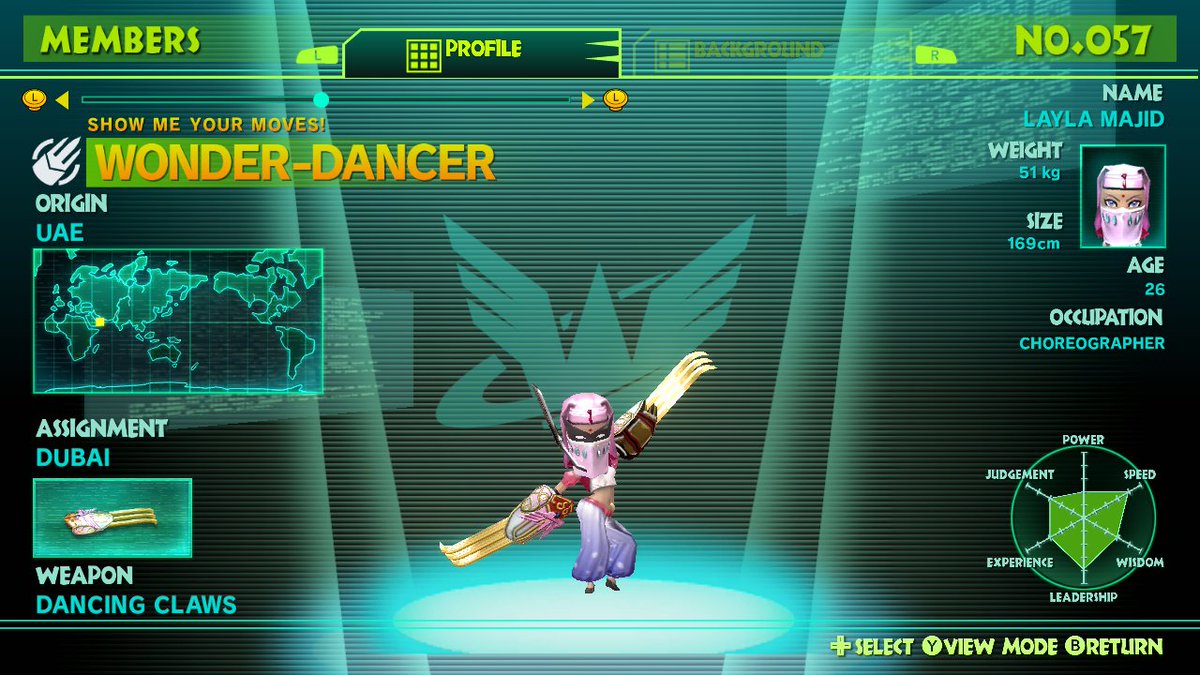 Wonder-Dancer's title/quote is Show Me Your Moves!, a nod to the memetic Captain Falcon line from the Super Smash Bros. series.
Wonder-Witch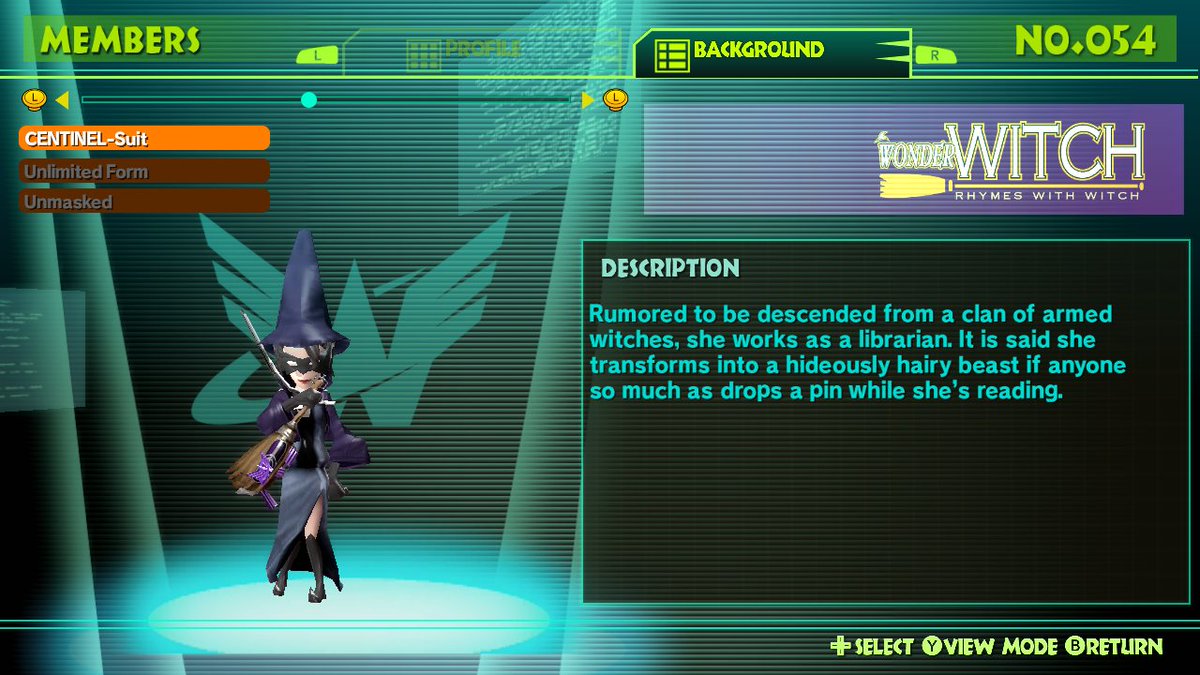 Wonder-Witch's backstory involving a cabal of armed Witches is a nod to the Umbran Witches of Bayonetta.
Mario Pipes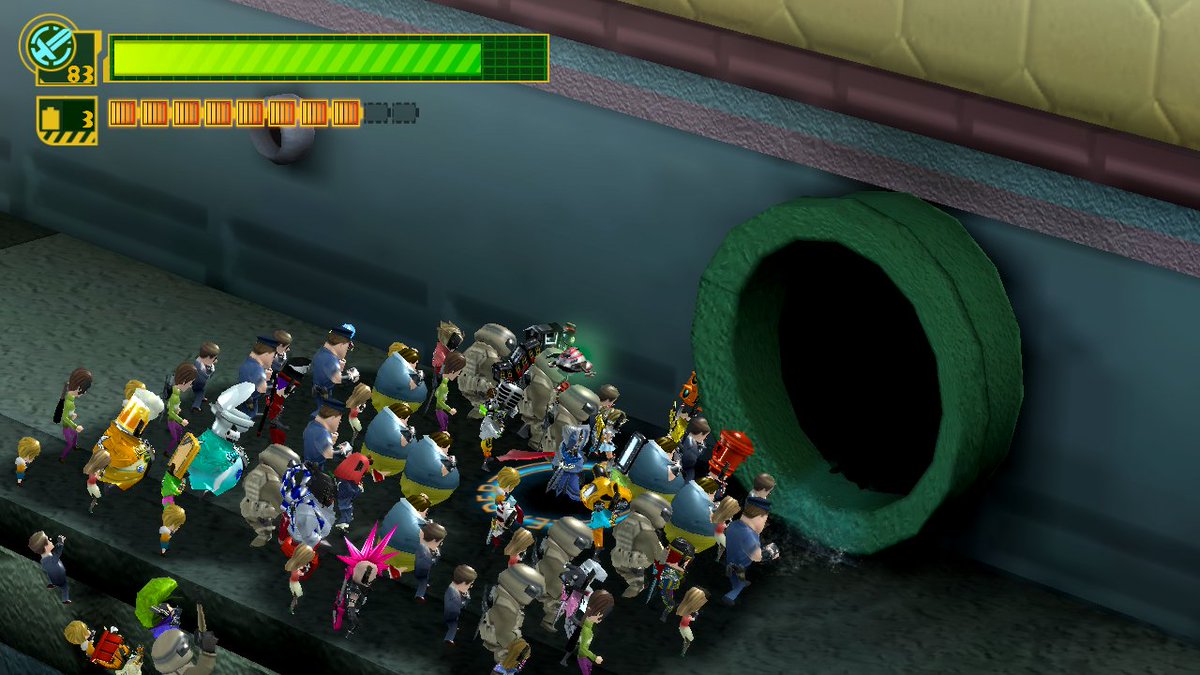 Operation 1-A has several Mario style pipes you can enter.
Kahkoo-Regah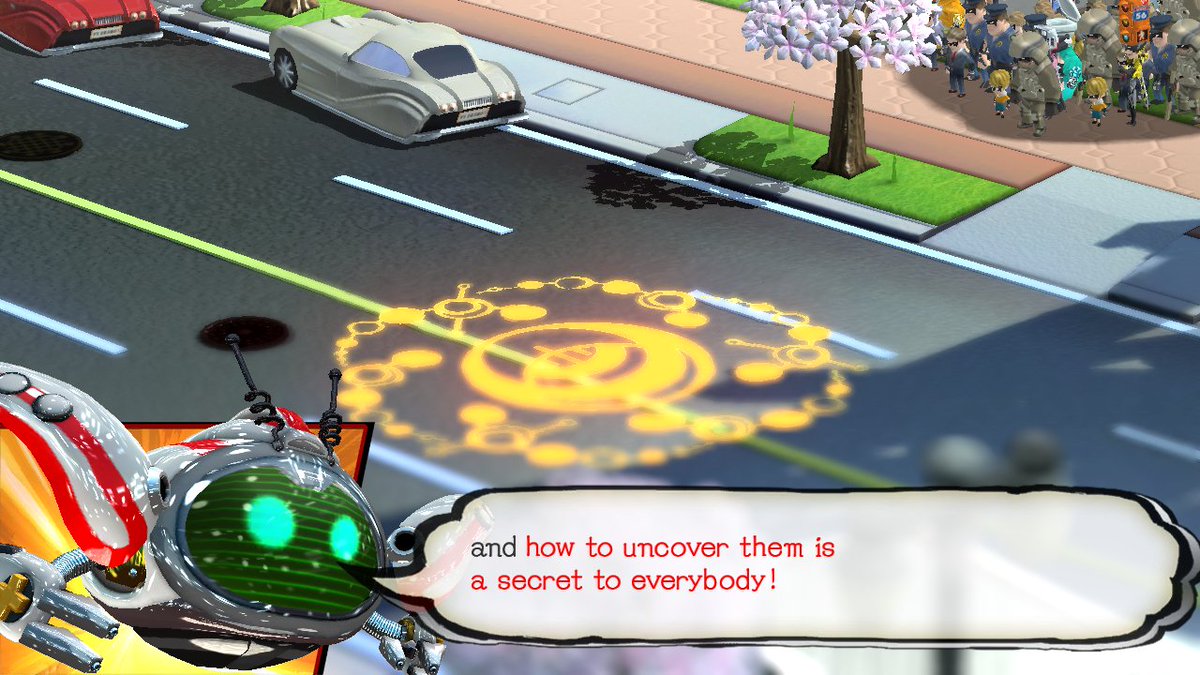 The first Kahkoo-Regah you find in Operation 1-A includes a brief explanation by P-Star where he explains that ..."how to uncover them is a secret to everyone!"
Wonder-Pink's Bayonetta homage
In her debut cutscene, Wonder-Pink strikes a pose that is remarkably simlar to the Japanese Bayonetta boxart. Note that this is the only screenshot I've posted that isn't taken by myself; it's taken from the W101 Wiki. I missed this cameo the first time and AFAIK you can't replay some of the cutscenes that introduce Wonders.
Lost Kingdom of Lowrule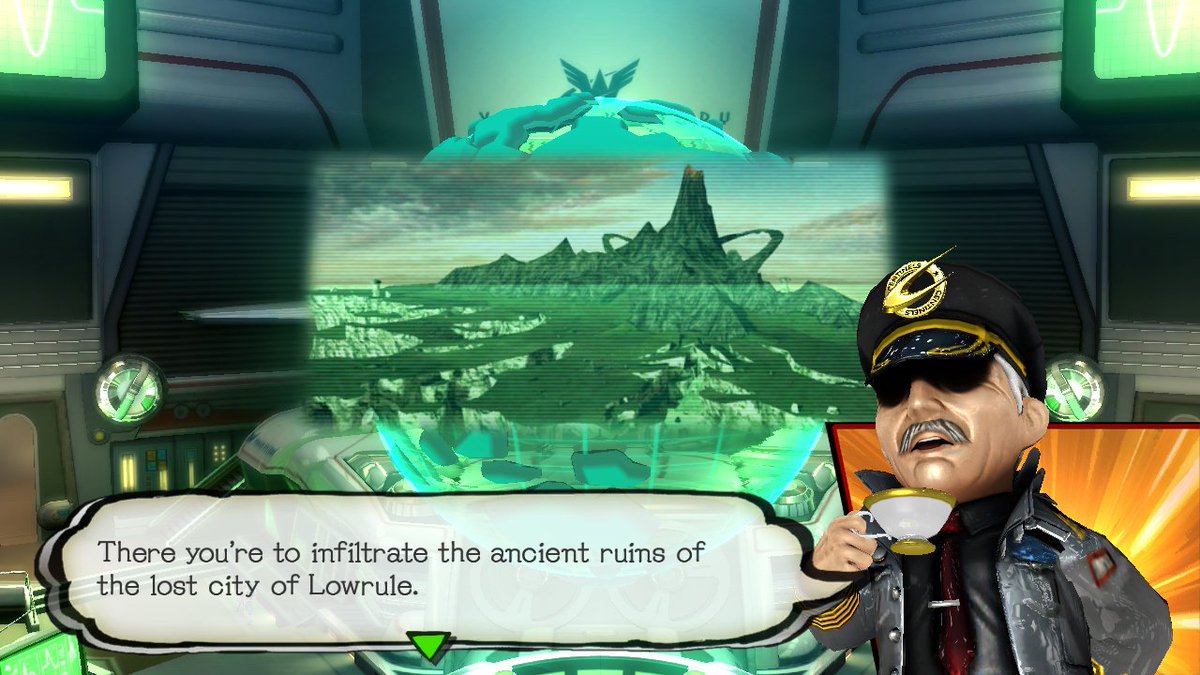 Operation 4 takes place in the Lost Kingdom of Lowrule, a bit of a Hyrule parody. Operation 4-A even lets you cut grass with Unite Sword.
Wonder-Green's bait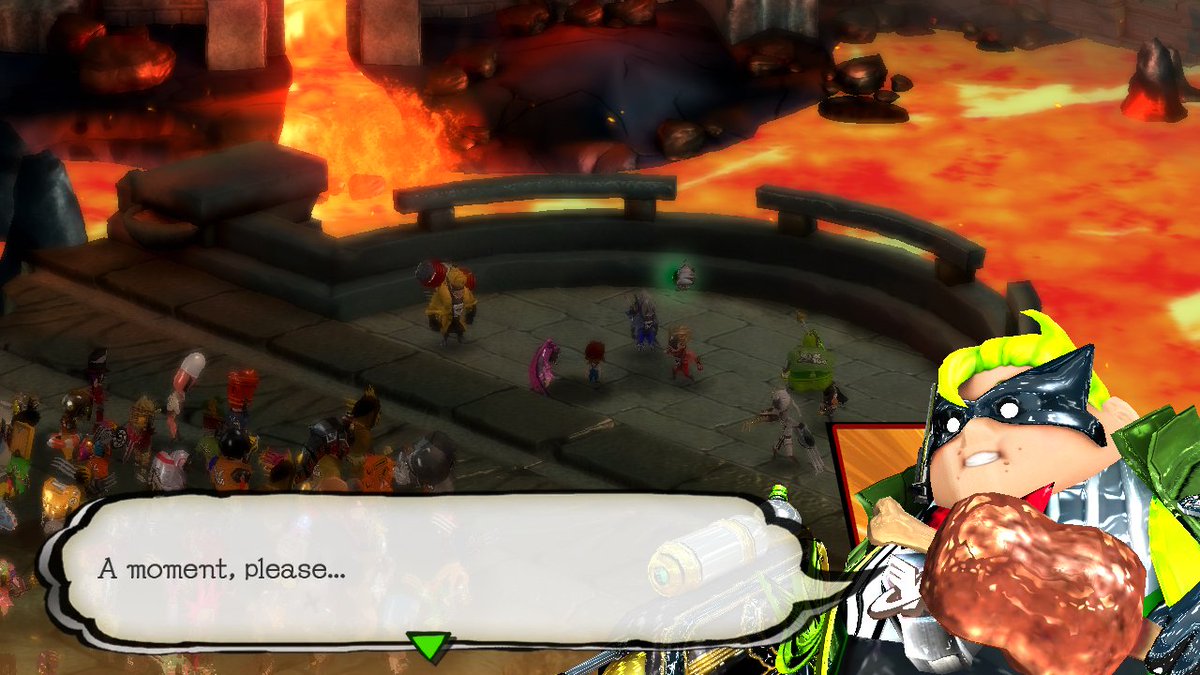 Wonder-Green's talking sprite has a different food item in each Operation. Operation 4- the one in Lowrule- has him with a stereotypical hunk of meat, just like the Bait in the original Legend of Zelda. I wouldn't include this if it were in any other Operation, but since this one is already Zelda influenced, I included it for the sake of completion.
Punch-Out!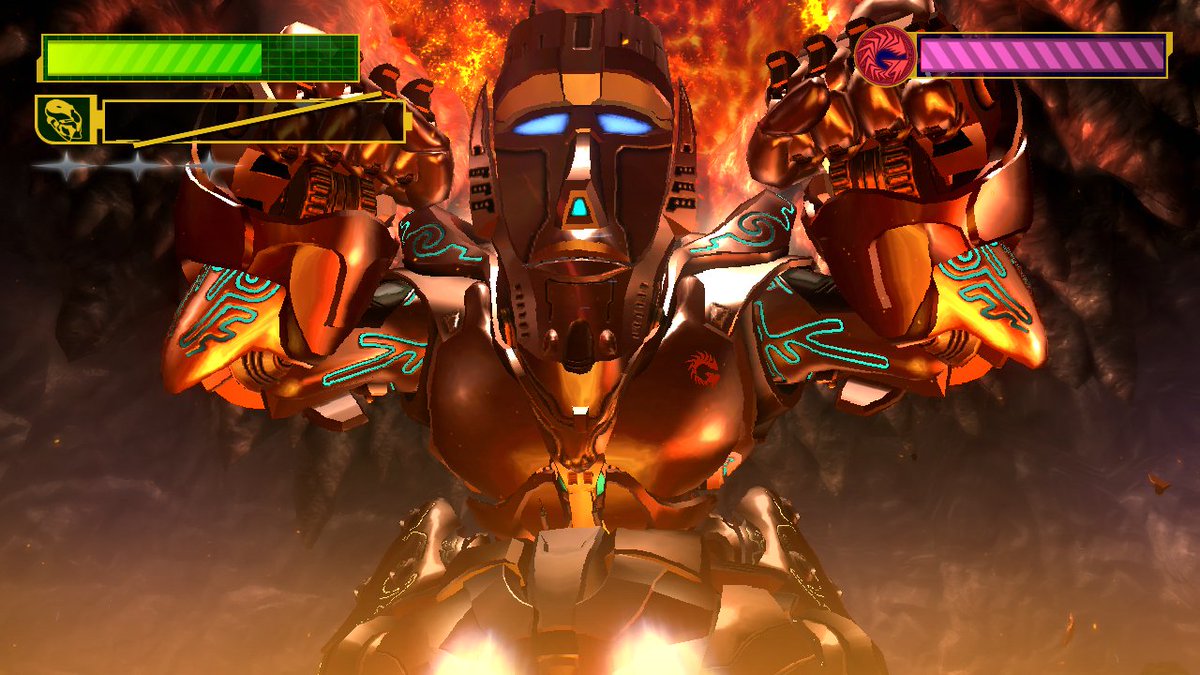 The boss fights for Operation 4, 8 and part of the final boss fight in Operation 9 all involve a phase that explicitely references Punch-Out. The mechanics all resemble those of the boxing series, down to the star uppercut and even charging a special move when the opponent is downed. The achievement for beating a boxing boss without taking damage is outright called Punch-Out.
Wonder-Green's Zebes burger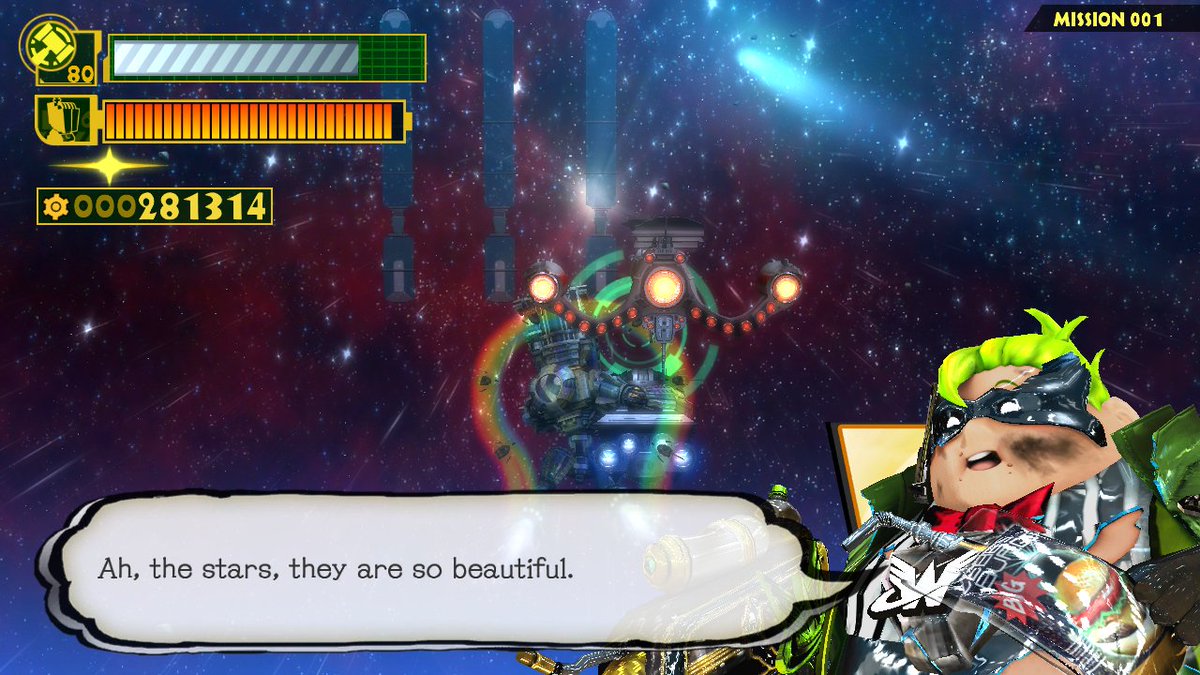 In Operation 9, Wonder-Green's food item is a bizarre burger Capri Sun like drink labeled ZEBES DRINK. It's sort of hard to read, but it's there.
Jergingha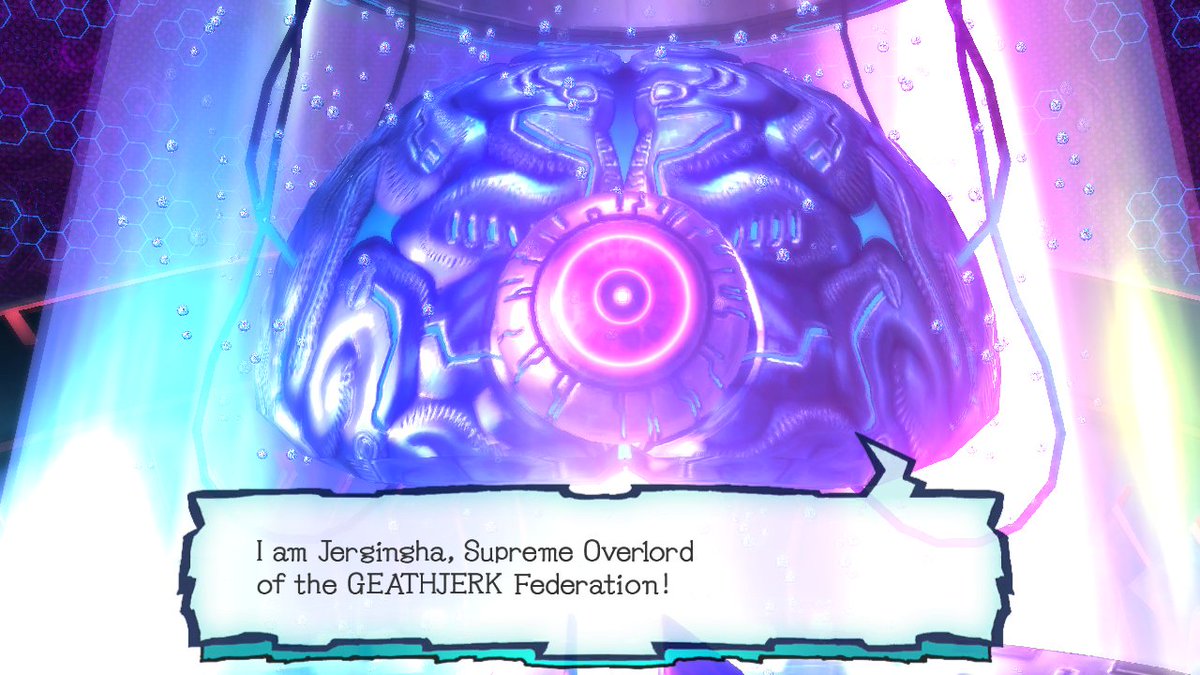 The final boss of the game, Jergingha, begins the fight as a cyclopean brain in a jar, virtually the same as Mother Brain in Metroid 1 & Super Metroid. His backstory as a processor is similar to Mother Brain's as well.

Bayonetta, Jean and Rodin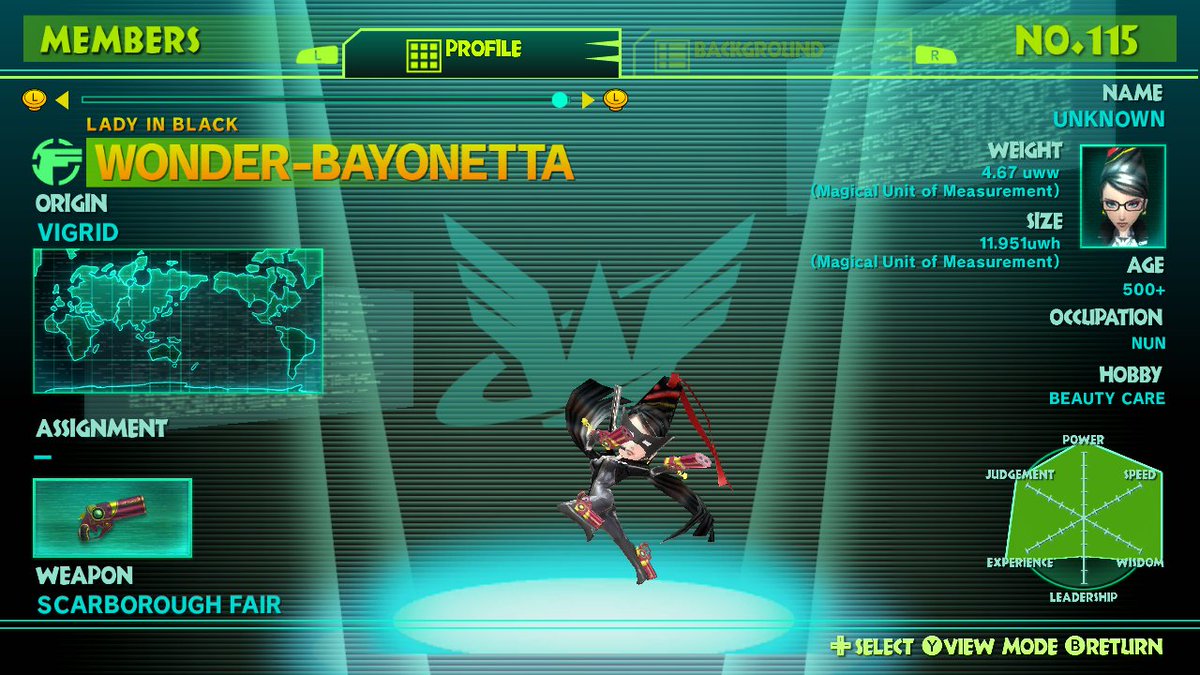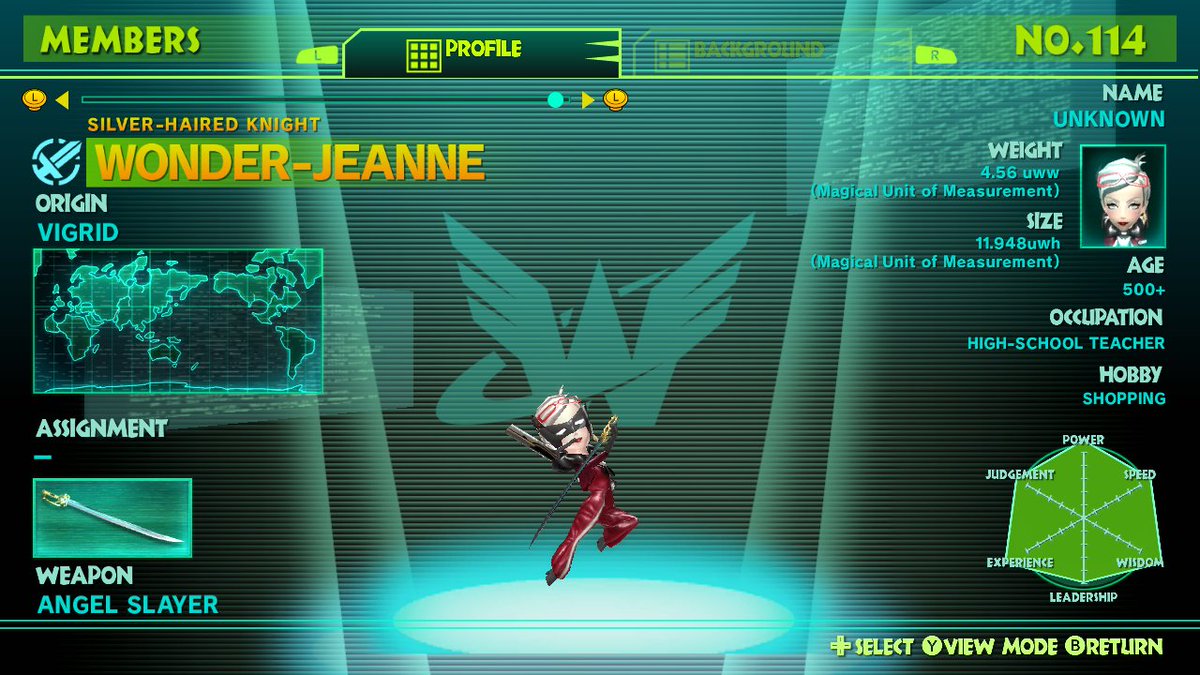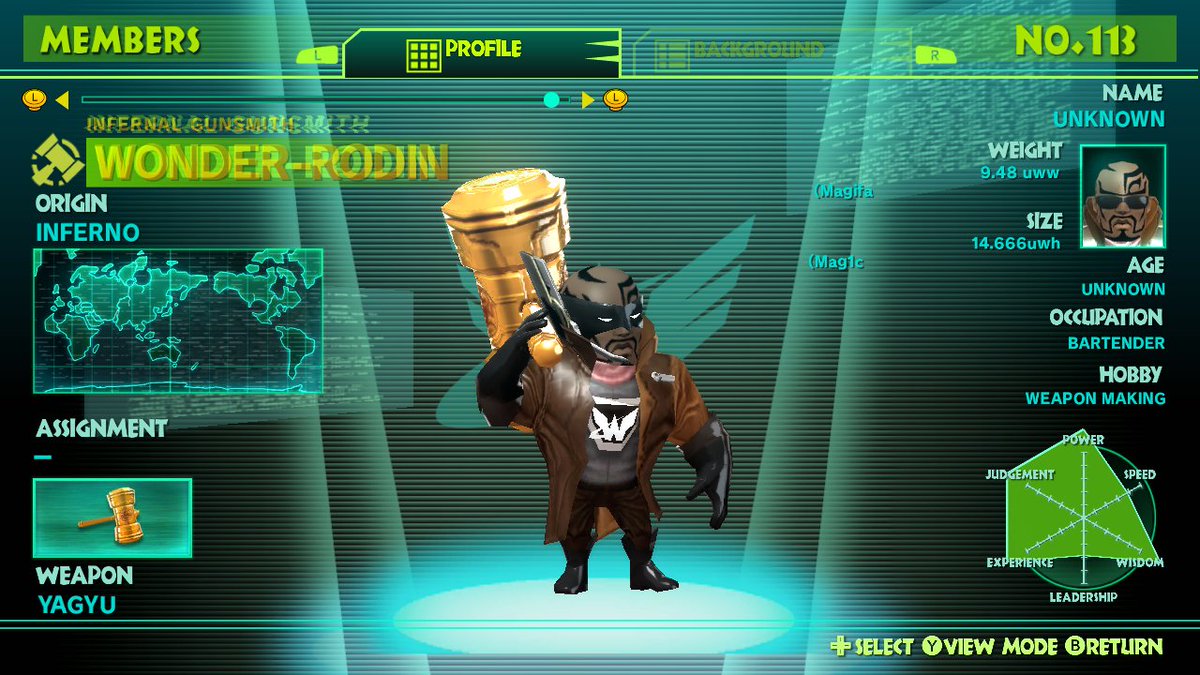 Among the many, many secret characters are Bayonetta, Jean and Rodin from Bayonetta. They act like they do in their native series- Witch Time is enabled by default, the Unite Spring is replplaced with Golgotha for the witches, etc.
Wonder-Director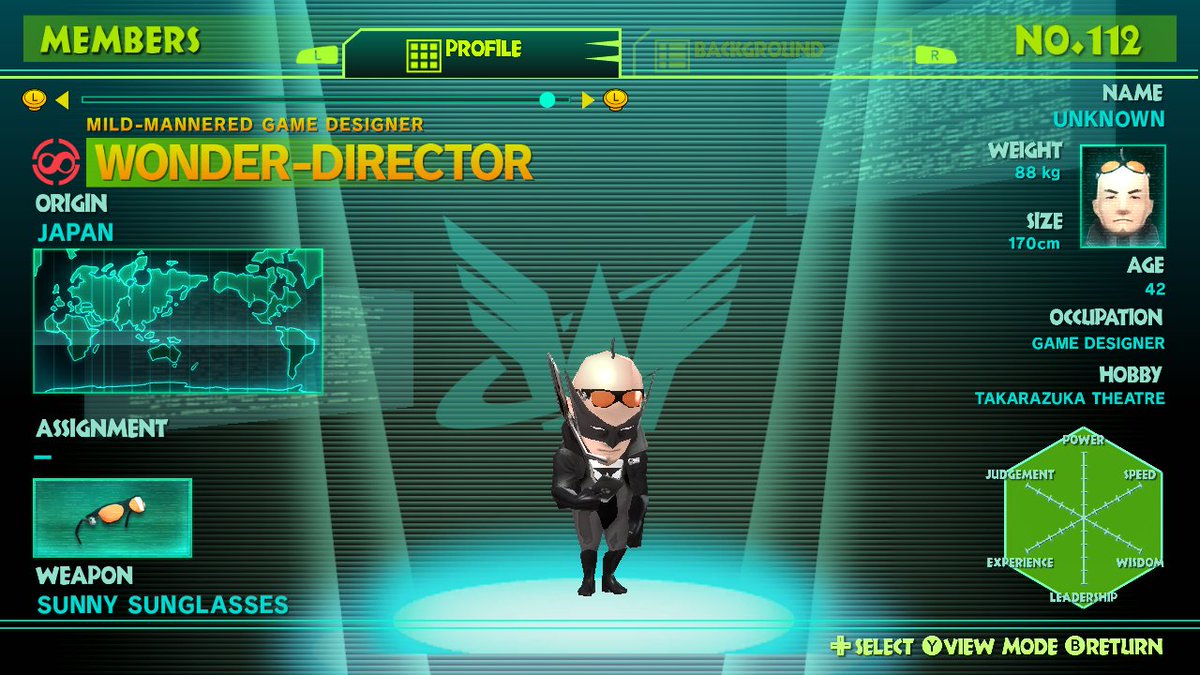 Hideki Kamiya himself makes an appearance as Wonder-Director, clad with his trademark sunglasses as a goggle-based weapon. His age is accurate to when W101 released. His title card- not pictured but on his background tab- is decked with clovers after his former studio Clover.
Note that W101 has buttloads of other allusions, both game based and not. It's got allusions to Darius, Gradius,
Bio Miracle Bokutte Upa
I'm pretty sure, and buttloads of others. It's well worth a look if you're a reference hog.