Post by Evie ❤✿ on Nov 28, 2019 19:53:51 GMT -5
Here discuss forgotten Nintendo anime and manga.
Note: For Nintendo manga I've only read Super Mario-kun, Starfy so far.
Animal Crossing:
Sayori Abe did various series I think. Some related articles can be found here.
animalcrossing.fandom.com/wiki/Category:Manga
Donkey Kong:
I know of Yumiko Sudō's because she did Starfy. The German Club Nintendo magazine has some too.
www.mariowiki.com/Donkey_Kong_Country_(comic)
Donkey Kong had an animated cartoon series.
F-Zero:
1. GP Legend anime, popularised by the Falcon Punch meme as well as the Game Boy Advance game based on it ; 2. F-Zero Shōgakkō Densetsu no Falcon Sensei (Coro Coro Comics)
Fossil Fighters:
Fossil Fighters had some miniature manga on the Japanese mini-site at some point.
fossilfighters.fandom.com/wiki/Manga
I wonder if there are different manga by different authors too.
Golden Sun:
4-Koma Gag Battle
goldensunwiki.net/wiki/4-Koma_Gag_Battle
Apparently it is
Dōjinshi
manga.
Kid Icarus:
This includes the anime/manga for Kid Icarus: Uprising. Before this I did seem to think Kid Icarus had manga from the NES/Game Boy era, but I'm unsure whether I got confused with the guidebook art. Like F-Zero too, I think there was promotional comic inspired art maybe for the instruction manual etc.
Kirby:
There is Kirby, Right Back at Ya! but I think lots more people know it; not just that but Nintendo brought it back on a Kirby channel (also Europe's Nintendo Anime Channel). Kirby has had old manga, multiple authors (Ibuki Takeuchi, Hirokazu Hikawa to name two) with various tankōbons and a group has even fan-translated it. I recently saw a Character Parfait book with Kirby too.
Densetsu no Stafy/The Legendary Starfy:
(2. and 3. are published by Shogakukan for their tankōbon)
1. Densetsu no Stafy (Sayori Abe); not available in a tankōbon, aimed more closely for children/kodomo. Because in my 小学館の学年別学習雑誌 (Shogakukan grade manga compilation magazine) it appears to be in the girls section (pink pages) it was aimed more for that audience. These may be uncommon to find now, but Sayori Abe's art style is notably more chibi to Suzuo Yadaka; and themes seem much friendlier.
2. Densetsu no Stafy (Yumiko Sudō); Yumiko Sudō's manga published in CoroCoro Comic may be for a little older demographic, nevertheless still for children (yet in West some elements may be PG regarding Ogura).
As Starfy would become a series this version of the manga lasted for a while (and for Sayori Abe the first game had only very recently came out. In fact; Abe's manga may have came before according to
this site
, perhaps it was to promote the game before release?) Sudō's manga unlike Abe's had two volumes of tankōbon (like a standard comic book; which only contained the manga). Sudō would also release the Stafy 4-Koma Theater (4-Koma is in other Nintendo manga too; Pokémon, Kirby(?) I think it may be common?) which is contained at the back of the tankōbons.
More in English
www.starfywiki.org/wiki/Densetsu_no_Starfy_(Yumiko_Sudo)
In Japanese
web.archive.org/web/20151106024049/https://ja.wikipedia.org/wiki/%E4%BC%9D%E8%AA%AC%E3%81%AE%E3%82%B9%E3%82%BF%E3%83%95%E3%82%A3%E3%83%BC_(%E9%A0%88%E8%97%A4%E3%82%86%E3%81%BF%E3%81%93)
3. Densetsu no Stafy R (Suzuo Yadaka); Suzuo Yadaka's manga was also in CoroCoro Comic. It was directly based on Densetsu no Stafy 4 this time. Lots of slapstick humour between Starfy and Starly (like Starfy/Starly competing on Wii Sports, taking it a little too seriously), romance and heartbreaks. Despite the title, it's not explicit; and R officially stands for Returns. (Densetsu no Stafy 4 was themed like this; Starfy wanted to be with Mattel, the villain Degil wanted to be with Coral, Starly also had a crush on Coral - but in Mattel and Coral's case I gather it's both they loved each other and were royally arranged). I'm unsure whether Degil actually appeared in Stafy R though.. There are also some heavy Japanese culture references (e.g. Akihabara, Momotaro). On the last chapter Starfy pushes the moon (which I can't help but wonder if inspired or is related to the eventual fifth game).
Mario
Super Mario-kun is a long-running Mario manga (spanning even Super Mario RPG), with Luigi/likely Wario/Peach etc. sub-series. German Club Nintendo magazine, previously mentioned Donkey Kong manga. Wario also cameos in Yumiko Sudo's Starfy manga. Mario had the Super Mario Bros. Super Show, a Japanese film called Super Mario Bros.: Peach-Hime Kyushutsu Dai Sakusen! Though not anime, the Super Mario Bros. movie. A film based on Super Paper Mario was apparently planned but cancelled, and there are plans of a new animated film by the directors of Minions.
Pokémon
Pokémon has lots and lots and is still hugely popular in manga, anime (if we consider maybe late Wii/early Wii U as threshold for "classic Nintendo"). Bulbapedia covers many of them well. There have also been obscure Pokémon Colosseum manga which (at least originally I'm unsure if they have been republished since) remained in Shogaku Ninensei (part of the same branch of Shogaku "grade" comics ("Second Grade") where I mentioned Starfy whose is Shogaku Sannensei or "Third Grade"). I might collect these Shogaku prints both to study and for the surprise of finding an interesting game related manga.
The Legend of Zelda
Lots!
en.wikipedia.org/wiki/The_Legend_of_Zelda_(manga)
Such as one by Yuu Mishouzaki where Link is a gardener.
zelda.gamepedia.com/The_Legend_of_Zelda_(Mishouzaki)
Others:
Enterbrain's Starfy comics: From Enterbrain's discontinued "TV Game Magazine" (branched off from Famitsu DS+Wii) specifically there are a few in the November 2008 issues. Aimed for young kids, no particular gender. Hitoshi Ogino worked on the manga.
www.starfywiki.org/wiki/Video_Game_Magazine
Character Parfait Starfy comics: I don't have any or know how many there are yet.. The only solid source I have is this image from a mangaka who worked on it's blog. Character Parfait is aimed more towards girls. I believe Kirby also had Character Parfait comics.
Obscure series/one-game only:
Tomato Adventure has a Dōjinshi(?) manga series. I found it on auction but out of stock. It is called Tomato Adventure 4-Koma Manga Kingdom. Here may be slides from it, thanks to kurobombssb-san.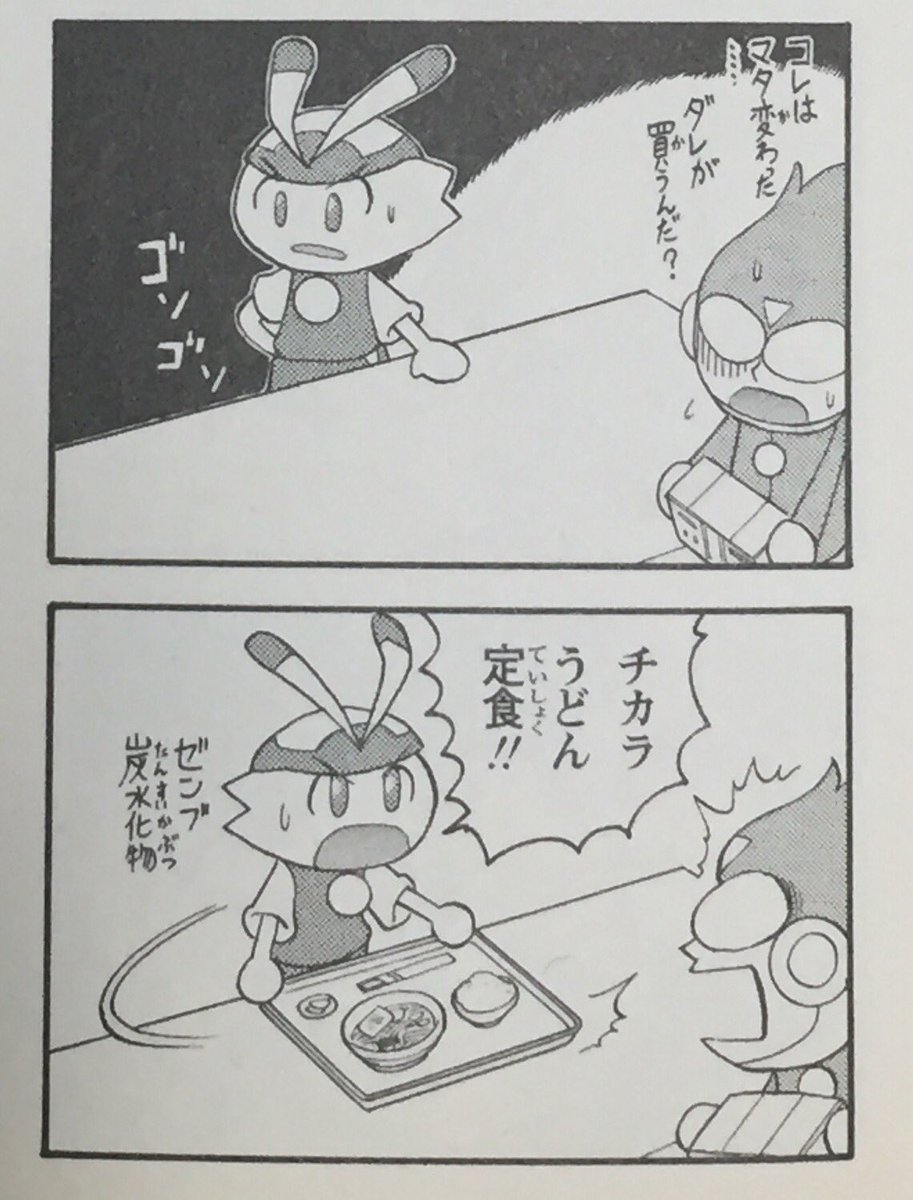 More here
item.mercari.com/jp/m61930450788/
Chee-Chai Alien/Chalien franchise had a non-tankobon existing manga called Mi Kakunin Uchuu Seimei-tai GoGo! Chalien (未確認宇宙生命体 GoGo!ちゃいリアン) which fortunately someone seems to have un..Earthed.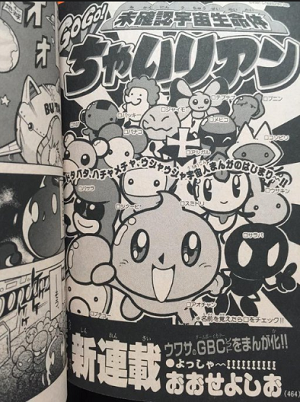 Other franchises I haven't looked into:
Metroid, Fire Emblem it seems likely have manga. Wasn't there a Fire Emblem animated series I think I may have read about a Metroid one a long time ago, but my memory is faint.
Does Pikmin have any? (Manga wise) Animation wise there is
www.pikminwiki.com/Pikmin_Short_Movies
Custom Robo, Style Boutique, Card Hero, Nintendo Wars, countless others potentially have them.
Does anyone know anything relevant to Mother/EarthBound here?