Post by parrothead on Sept 9, 2008 19:23:08 GMT -5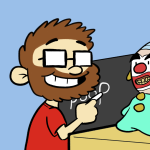 Problem here is what you consider "representation". A lot of them are represented through stickers, but for me this is a bit of a cop-out. Also, do you include the Famicom Medley as appropriate representation?
Anyway, the list of series not represented in any way (aside from the Chronicle), and that are entirely Nintendo properties are:
Alleyway
Arm Wrestling
ASH: Archaic Sealed Heat
Backgammon
Battleclash
Clubhouse Games
DS Rakuhiki Jiten (DS Handwriting Series)
Endless Ocean
F-1 Race (not including 3D Hot Rally)
Forest of Beginning (Hajimari no Mori)
Galactic Pinball
Gumshoe (US/PAL Only)
Happy Panechu
HeliFire
Hogan's Alley
Jet Impulse
Kurikin: Nano Island Story
Marvellous
Mole Mania (Treason!!)
Monkey Magic
Picross
Play Action Football (US Only)
Polarium
Project Hacker
Radar Mission
RadarScope
Shigesato Itoi's Bass Fishing No.1
Short Order & Eggsplode (US Only)
Sky Skipper
Solar Striker
Space Fever
Space Firebird/Demon
Space Launcher
Star Tropics (US/PAL Only)
Sutte Hakkun
Tabi no Yubisashi Kaiwa Chou DS (DS Phrasebook Series)
Teleroboxer
Theta
Time Twist
To the Earth (US/PAL Only)
Tomato Adventure
Touch Panic
True Swing Golf
Yuuyuuki
I think it's safe to say that the major franchises are represented, and it's perhaps unrealistic for all of the above to be represented (given that some came out during development of Brawl, and others just don't have the content). But there are a few in there that stand out.
Mole Mania, Yuuyuuki, Tomato Adventure, Time Twist... these are big, character-driven games that could have had playable characters, assist trophies or trophies. Many of the others could have been stickers, trophies, assist trophies or been represented with stage music.
3D Hot Rally is actually part of the Famicom Grand Prix series. The full title of 3D Hot Rally is "Famicom Grand Prix II: 3D Hot Rally".
Battle Clash had a sequel titled Metal Combat: Falcon's Revenge, which was released in the U.S. and PAL regions only, due to the Super Scope not being successful in Japan. Even though the names are different, Metal Combat's plot takes place after Battle Clash and some of the characters from Battle Clash returned in it.
I think True Swing Golf is part of the Touch! Generations series.
The Color TV Game series would of also been nice to see in the SSB series, as well as some of Nintendo's toy line.